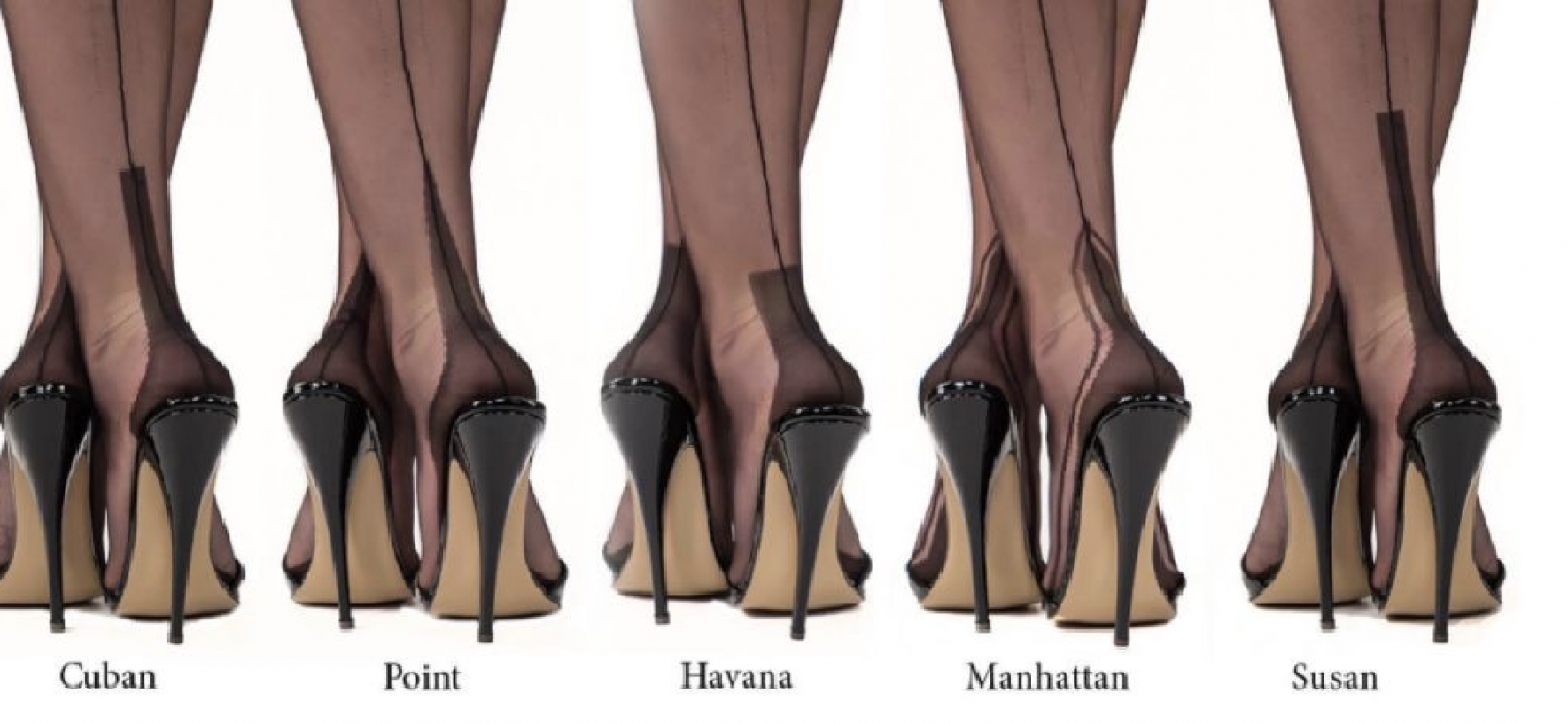 The very essence of past era elegance … welcome to the wonderful world of fully fashioned backseamed stockings!
Fully Fashioned nylons are the ultimate luxury hosiery item and remain the favourite stockings aficionados.
The 'heel' was born out of manufacturers experimenting with different ways to transition between the reinforced under foot opaque section and the back leg of the stocking that needed to become sheer.
These heel shape variations all became fashion statements in their own right from flowers to amazing butterfly patterns.
Some variations are purely aesthetic, while others involve a different method of  in construction.
In recent years some new and exciting heel types have popped up on the scene which are unique to those manufacturers such as Gio, Cervin & Gerbe, but here is a list of the main and most easy-to-buy variations:
Types of common hosiery heels
Point heel (or French Heel)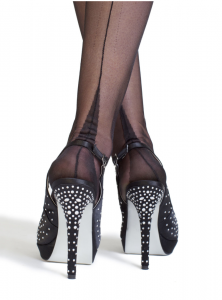 The original heel shape
The seam tapers off into an elongated pointed heel 
Popular with Parisian socialites (the shape may be inspired by the Eiffel Tower)
Made most famous by the company Aristoc's design
Cuban heel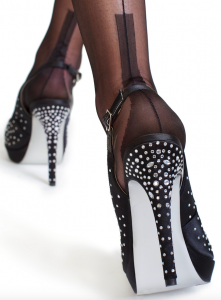 One of the most common heel designs.
The seam rises into a point & then is bluntly squared off
Very prominent in the '40s and '50s
*known as 'Havana' to Cervin
Havana heel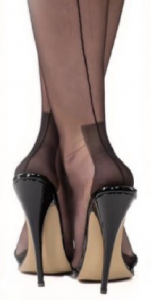 The Cuban heel's "cousin"
Similar squared-off shape but wider, bolder and rising less high.
Perfect for a bold statement.
Susan (& Roma):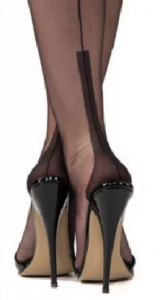 The Cuban heel's other "cousin"
Similar squared-off shape but thinner, more elegant and rising higher.
Perfect for leg lengthening.
Lafayette: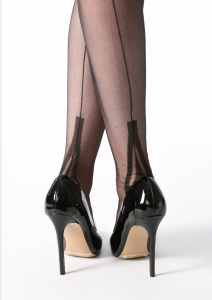 xero
Limited edition by Gio.
Manhattan heel (or Empire Heel)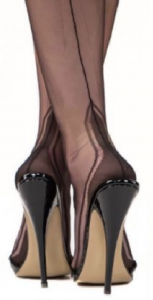 'Art deco' style cross between a Cuban and a Point heel
The rectangle shape is topped with a point and is dramatically outlined to create an impact. Homage to the Empire State building and the Manhattan skyline.
Memphis Heel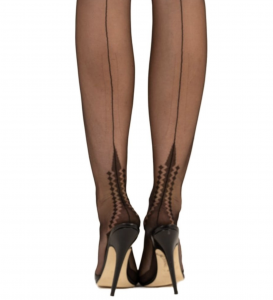 Highly decorative, unique heel, perfect for making a statement.
The lengthened thin point has zigzag edges and is completed with an arrowhead.
2 rows of outlining diamonds create a head-turning finish.
Perhaps a statement to all outlandish Memphis things?
Harmony Point: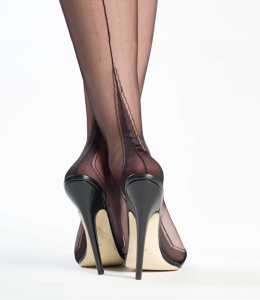 Close replication of the original Aristoc design
Combining an elongated point heel with a subtle outlining shadow
Perfect for super lengthening & leg shaping.
Created in 2019 by UK hosiery house, Gio.
Other heel types by hosiery manufacturers:
Luckily for us, companies do experiment with different styles but due to the costs and time involved they are not often. Some even add jewels like the Cervin Cœur 'heart'. Here's some we've found:
Swing Time (Cervin striped Point)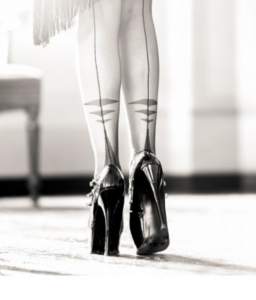 Sully (Cervin diamond topped Point)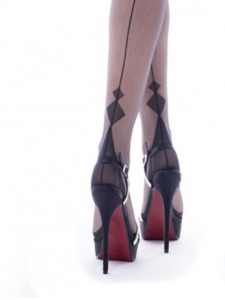 Zig Zag (Cervin edged Cuban)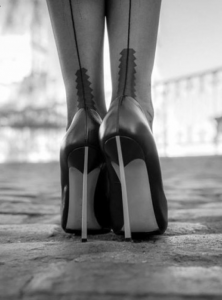 So!! (Cervin outlined transparent Cuban)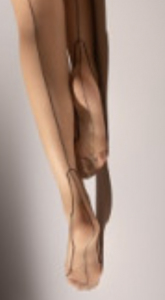 What about RHT stockings?
'Reinforced heel and toe' are woven more densely at the heel and toe – reinforced for durability in the areas that need it the most.
(A fully-fashioned stocking is reinforced all the way along the sole.)
RHTs are seamless – a more minimalist look – and are NOT fully fashioneds.
(Although in more modern times we are seeing a lot of RHTs with fake seams passing themselves off as fully fashioneds. A REAL seam has to start at the toe – that's where the stocking is sewn together.)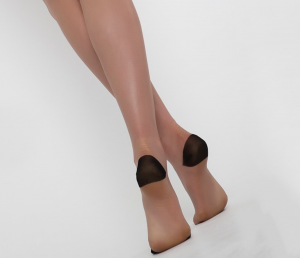 For a Quick History & Guide to Recognising to Fully Fashioneds please click here:
Let us know what your favourite stocking heels are.
++**If you wish to contribute to our blogs – either your thoughts or material, then please contact us at **++
kerrin@missfifty.com.au